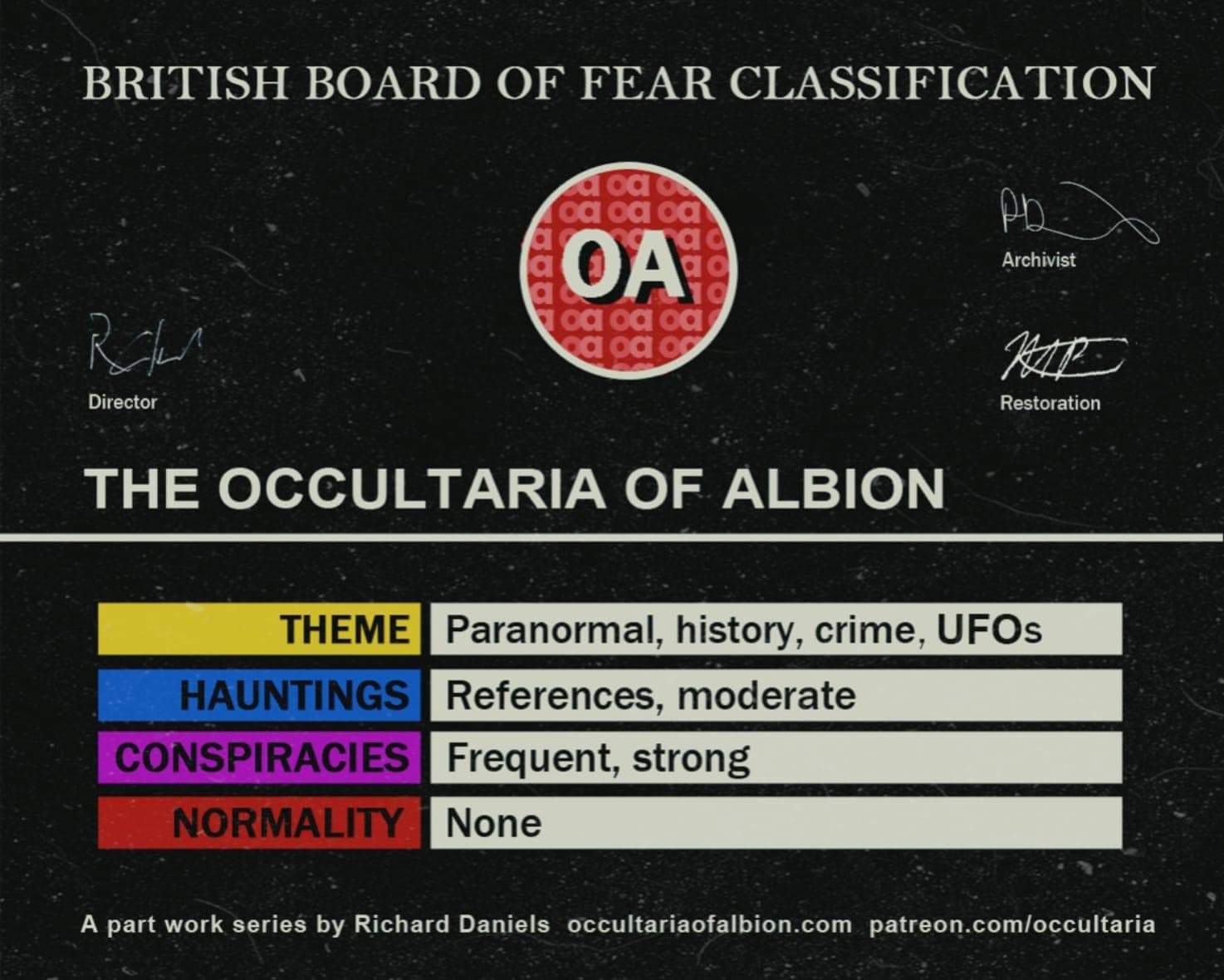 As the Autumn is about to begin, it feels like a good time to re-launch the OA blog. I've neglected it up to now - but I suppose it's because I've been busy with producing the Occultaria of Albion Case Files (there are so many folders and photographs and papers and documents in the storage container!) and other OA related things like the podcast and more recently, the live presentation. 
However, starting on September 4th and then every other week I'm going to try and stick to a blog schedule. I'll be writing about some OA related things, but more broadly, I'll talk about things I've been reading or watching or listening to and whatever else I've been doing.  All sorts of stuff really.
So this blog post is just to introduce the OA blog post! In case you didn't know - my name is Richard Daniels and I am the writer and archivist for the Occultaria of Albion. I do this with lots of help and support from the artist and illustrator, Melody Phelan-Clark. The BBFC piece was designed by her and when she told me her idea, I loved the concept and I think it's really wonderfully done.
As with all of my work, this blog is going to be about fun, fear and the far-out! Speak to you soon (September 4th, definitely!)