Greetings, Occultarians! 
Presenting something a little different for the blog this fortnight! I'm Melody Phelan-Clark, designer and illustrator for The Occultaria Of Albion.
My background is in illustration, having studied the subject at the University of Lincoln, and freelancing part-time in the years since graduating. This comes in really handy when we need visuals for the case files! The concept of Richard having discovered archives and ephemera makes for really entertaining and challenging creativity, and each issue requires wildly different imagery! What I love about working on OA is the variety it presents ; one day I can be designing a woodcut-style illustration from centuries ago, and the next I'll be putting together a kitsch album cover for a 1970s glam rock band! 
For this blog post, I thought I'd talk you through my thoughts behind one of the first illustrations I made for The Occultaria Of Albion; the Low Scaraby Folk Festival poster, featured in the first volume we ever made, The Casefile of Low Scaraby (Volume 7). 
Having grown up in Yorkshire, to a folk-music loving couple, myself and my younger sister accompanied them to many folk festivals in our early childhood. My Dad was even a folk singer before I was born, in a duo named Tarragon that would tour the circuit of the county and beyond. While I don't remember much about these events we'd go to, I vividly remember leaping Morris Men and vibrant atmospheres. My parents, when able, get out to these events and my Dad often fondly recalls his folk festival memories,  in a dream-like haze. 
This inherent part of my upbringing, combined with a love of Folk Horror and rural wyrd, made me so very excited to create this illustration. 
The LIncolnshire village of Low Scaraby first appeared in Too Dead For Dreaming, a short story collection published by Richard in 2018. Each time he finished a tale, I would excitedly devour it, hungry for the next story. I could feel the affection the writer had for this place, the fully fleshed world of its inhabitants, the buildings, the smell of its air. Almost two years later, when Richard said he wanted to make a case-file style zine about Low Scaraby, I knew it would be something special, though I think neither of us predicted we'd now have explored 15 different locations across the isle of Albion! 
I wanted to create something that was intricate and detailed, yet obviously hand-drawn and homemade. I like to think of the image not only as an illustration, a visual elaboration or diagram of a text, but as a product with a practicality and purpose within its own world. In the case of the Folk Festival; the organisers will have wanted to craft a design that would be easily reproduced, with minimal colours. This combined with the 1970s revival of traditional materials, medieval style imagery and typography heavily influenced the final image. I decided to create something that could have been a lino or woodcut print ; easy to print repeatedly to be distributed around Low Scaraby and its surrounding areas.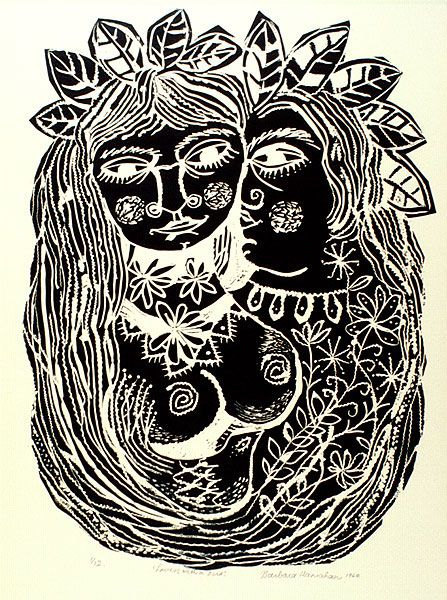 Lovers With A Bird, Barbara Hanrahan, 1960 
Stylistically, I wanted to relflect the late 1960s and early 1970s, in particular children's illustration of the era. Folk festivals are an event many families have flocked to over the decades, and I wanted to incorporate this feeling into the drawing. I also enjoy the marriage of the innocent and the eerie, and how those two themes can play together.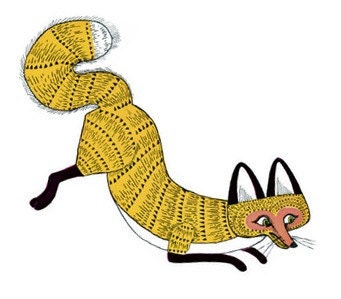 From Rosie's Walk, by Pat Hutchins, 1967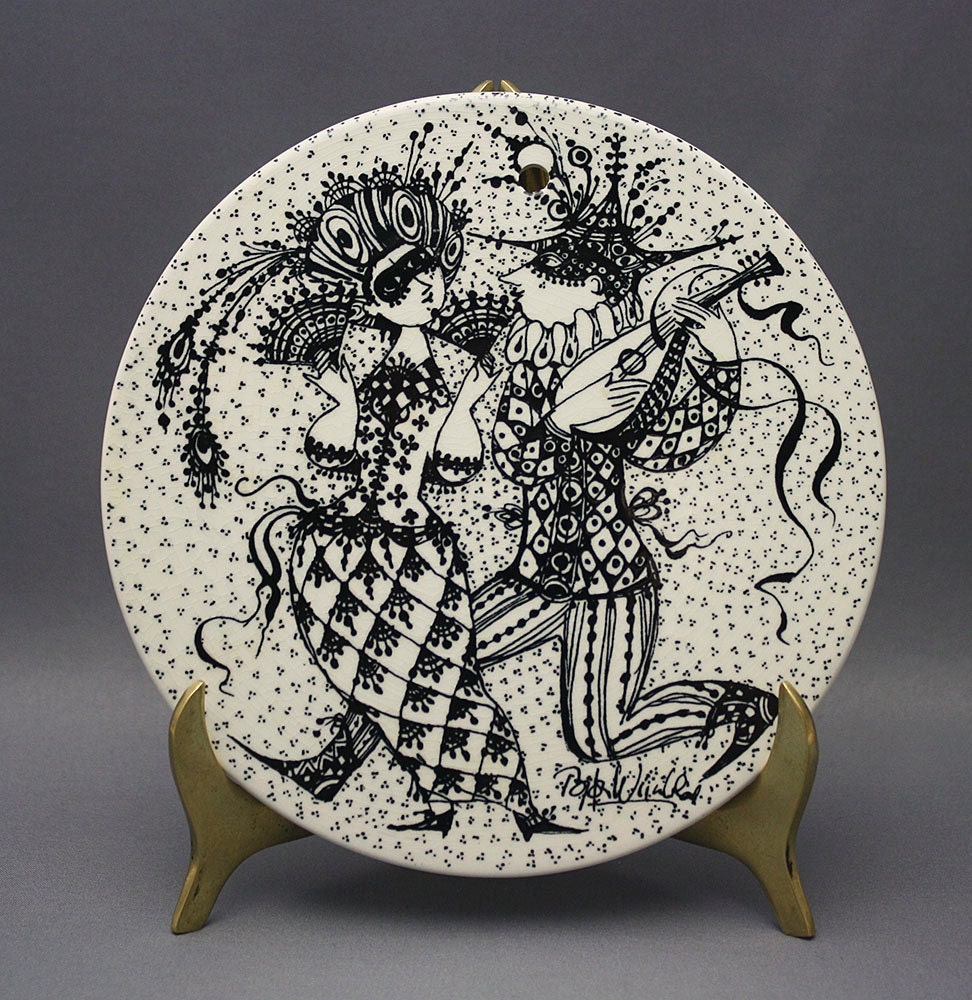 Bjorn Wiinblad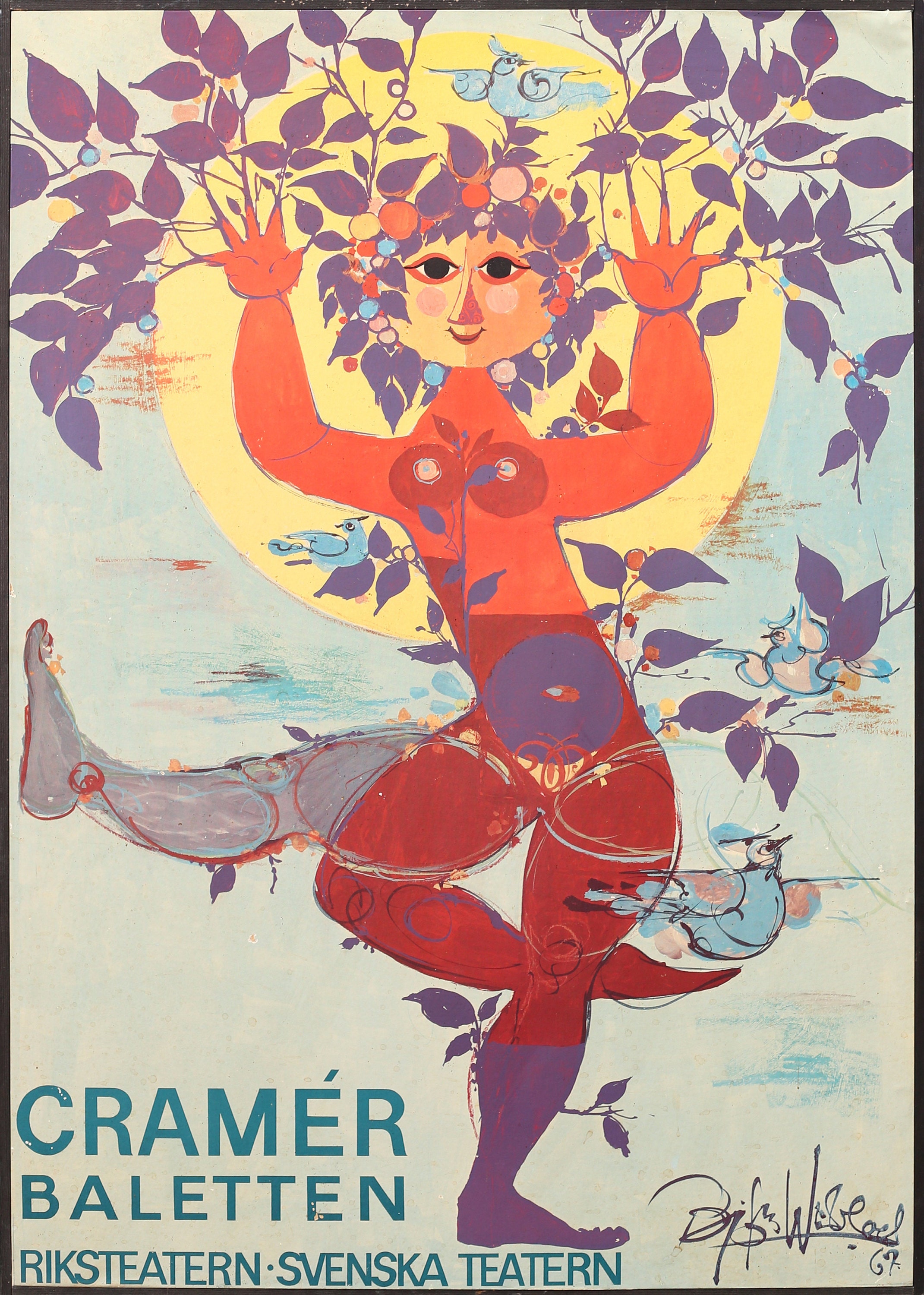 Bjorn Wiinblad
My adoration for combining the creepy with the cute made me determined to feature a scarecrow in the poster; from The Wizard of Oz to Worzel Gummidge, the scarecrow is the iconic uncanny character we can all recall from childhood.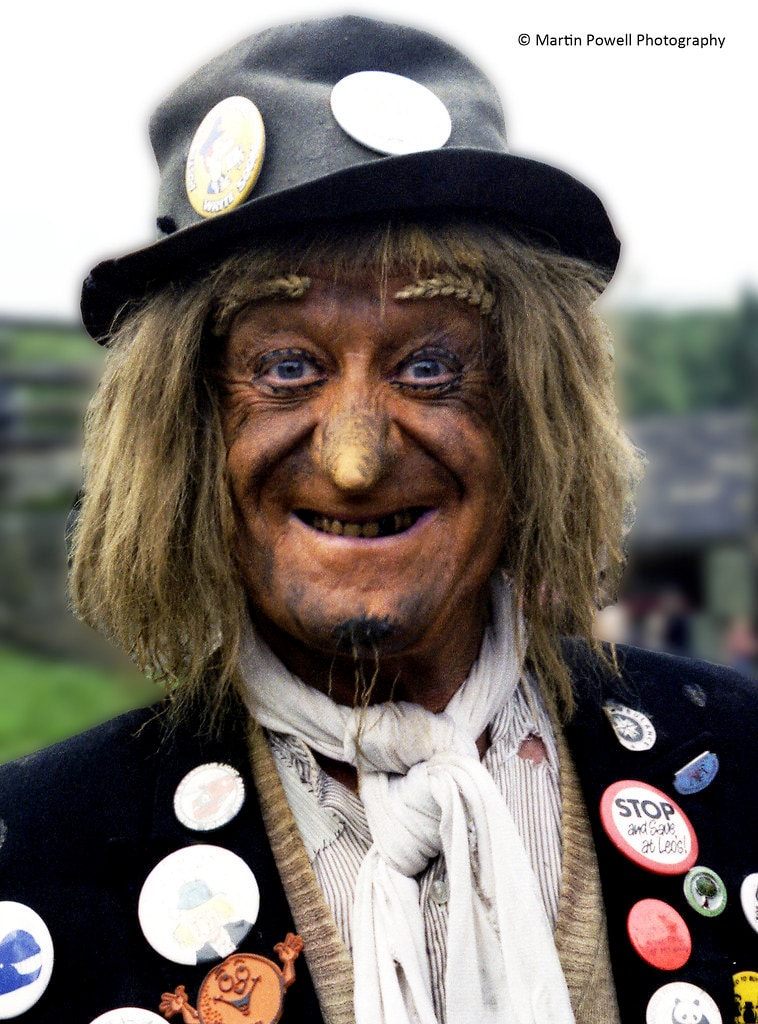 Worzel Gummidge 
So with all this in mind, here's the final result! I wanted to give the poster an aged quality - perhaps it had initially been printed with black ink but had faded over time in the archives, or even that the ink or press became muddied or worn out during the printing the process.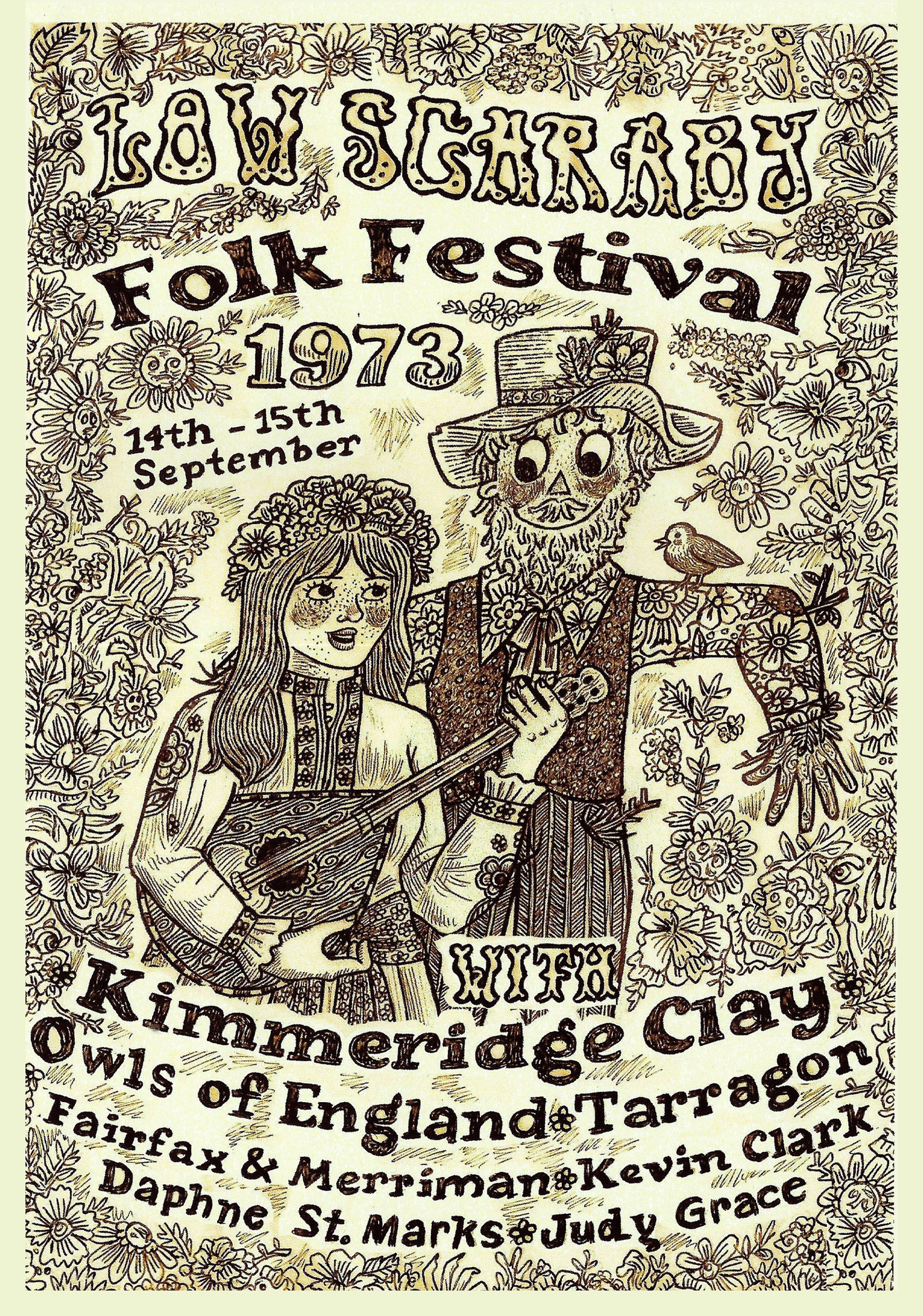 In a few months, it will be three years since I started making this piece, and I'm still really happy with how it came out, which is a rare occurance for me! We even have this framed in our living room. There are a few references to my Dad and his folk band that I managed to sneak in, too! 
As well as my work with OA, I've recently began to pursue a Fine Art career, and by the time this is published, I'll have started an MA! If you'd like to check out my solo work, please check out my Instagram, @melodyphelanclark.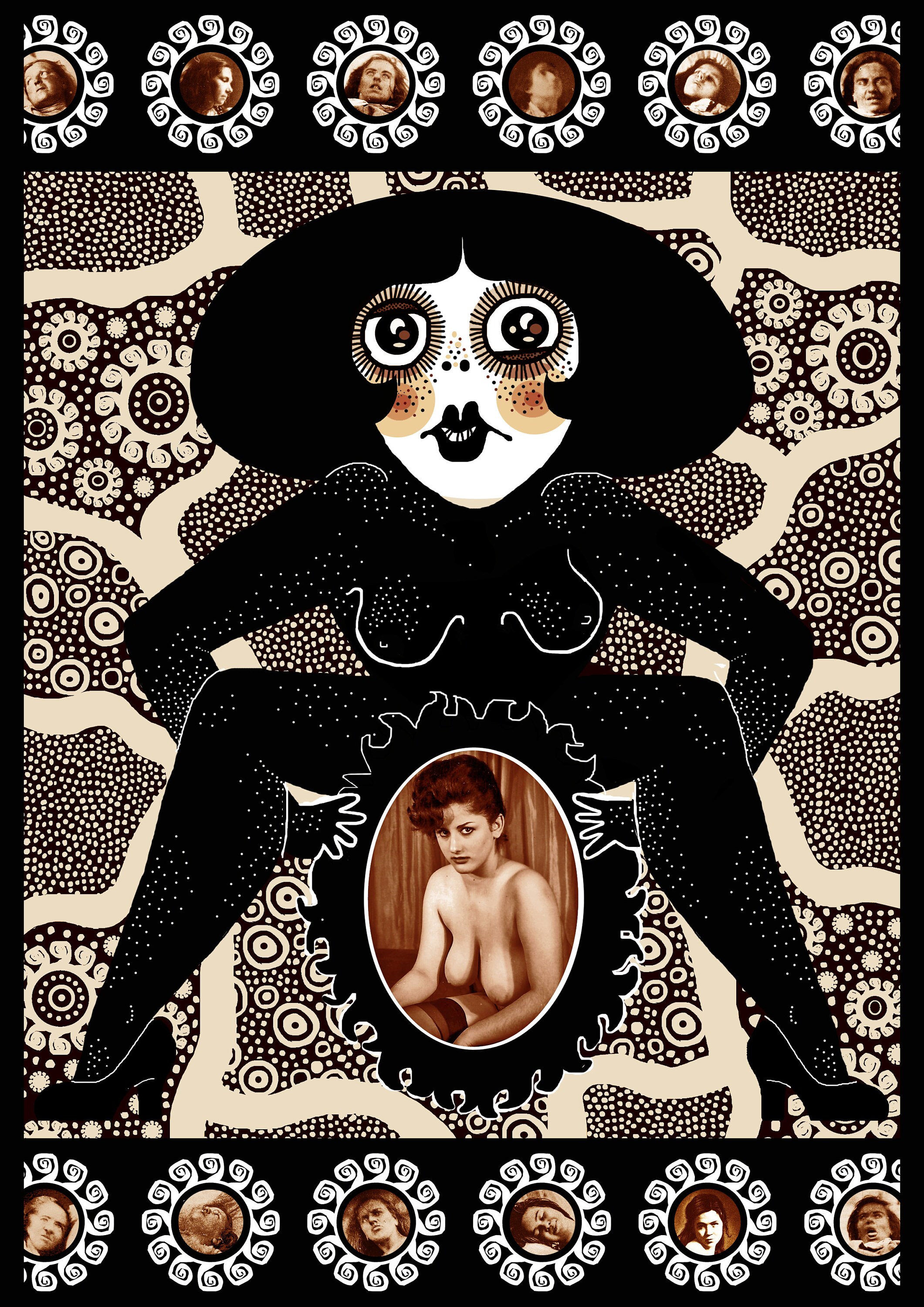 One of my self-initiated pieces, In Hysterics, 2022
Usual programming with Richard will resume next time with the blog, but I'd love to know your thoughts on my designs for the series! Thanks for having me, and who knows, perhaps I will return with another behind-the-design post soon. 
Stay Occultarian! 
Melody x
The next blog post will be out on November 13th