Marek Larwood is an actor, comedian and a very Cool Dude. 
This is partly because he is the creator of the Cool Dudes Walking Club. It's primarily a Youtube channel where Marek documents his adventures in walking - from city ghost walks to coastal trails and countryside rambles. 
You too can become a member of the club and receive a range of goodies like a spotter's handbook, entry into prize draws and exclusive video content.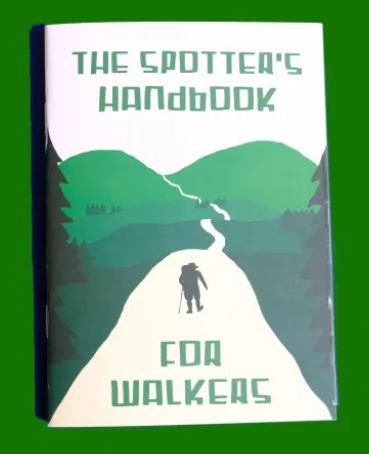 Marek is the perfect host  - with his mix of tour guide and bumbling tourist. I am proud to say that I am now a club member and I recommend you should join too, or at least watch some of the videos on the channel - you don't have to be a member to view his adventures, but joining the fanclub helps Marek to keep doing what he does.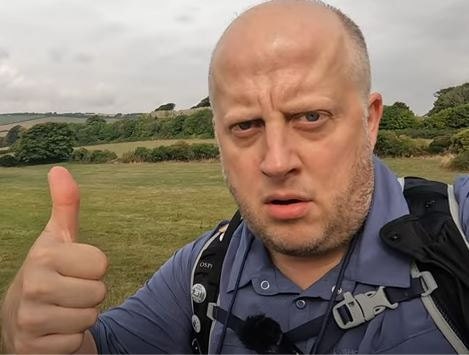 I'm all for supporting independent creatives, partly because it's the same sort of thing that I'm doing with the Occultaria of Albion, but also because it's good to have a landscape of entertainment that is fun and direct and something apart from the orthodox and established media - and the best way to get this is to support those you discover who are doing something you enjoy.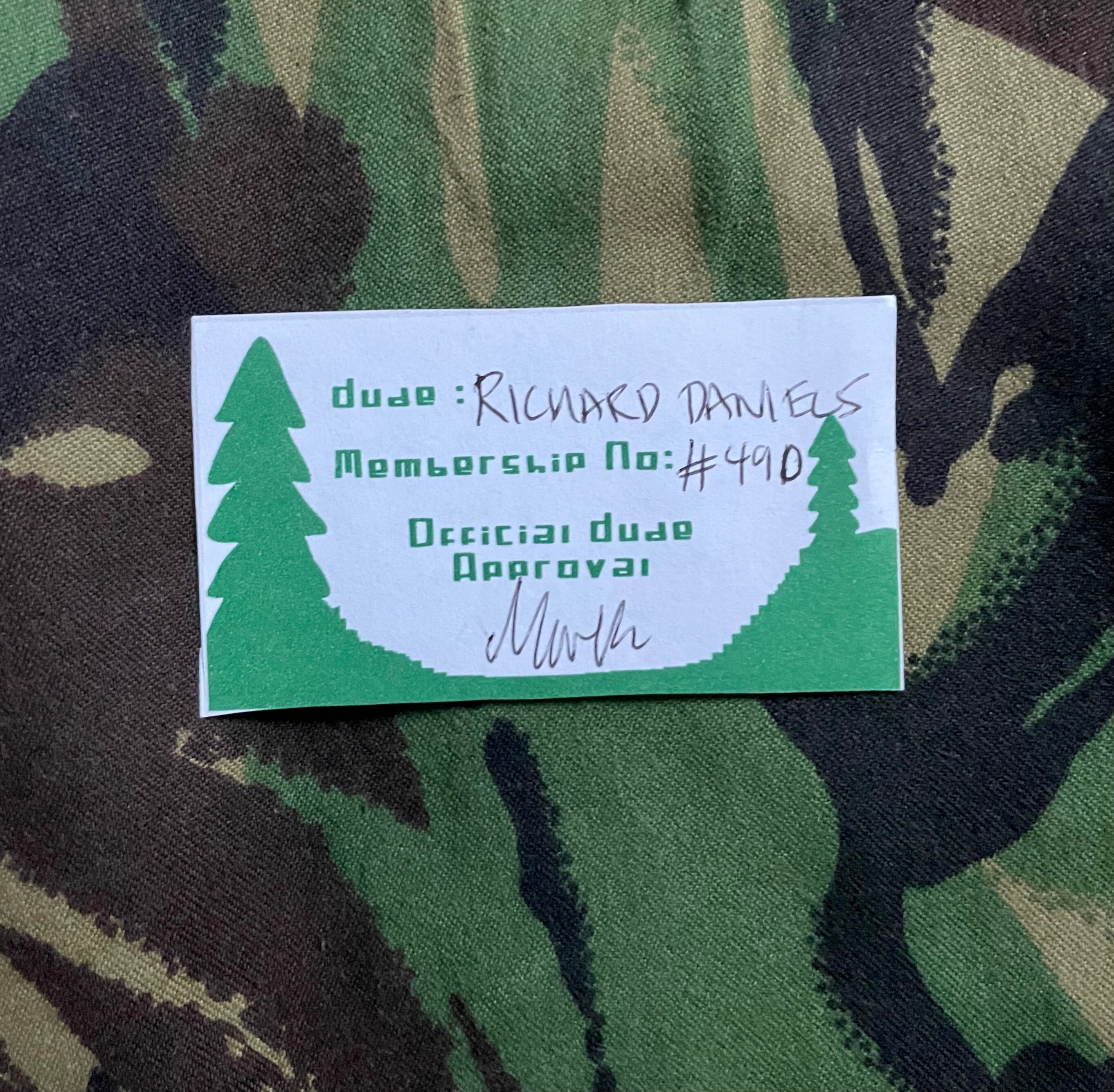 I recently contacted Marek with a few questions about walking and weirdness. Here are the answers to those probing questions:
  1. How often do you get spooked or scared whilst out walking – either by paranormal phenomena or just by cows and weird people? 
Cows are the number one scariest thing you can encounter on a walk. Those not scared of cows are just people who have yet to be chased by a herd of cows. If I was in the middle of a field and there were ghosts running towards me from one side and cows from the other, I'd run towards the ghosts.
There have been a couple of places I've encountered on walks which have creeped me out. The most recent was in Norfolk, when I encountered a church in the middle of nowhere, just as I approached a murder of crows flew off (it always sounds weird to call a group of crows that). The churchyard was overgrown and many of the gravestones were in a bad state of repair, for some reason the whole place made the hairs on my arms stand up on end. I really had a bad case of the heebie-jeebies and I couldn't leave quickly enough. (I am really pleased I finally got to use the phrase heebie-jeebies).   
2. Have you had any genuinely strange experiences that you have found it difficult to find an explanation for – not just whilst walking but at any time in your life? 
Only one really weird occurrence about twenty years ago. I talked about it in one of my walking videos...  
One morning I was woken up by a cat tapping its paw against my hand. It was peculiar because it had somehow gotten in through my window. I lived in a first-floor flat and the jump from a nearby roof to my windowsill would have challenged even the most acrobatic of creatures. But here is where it gets even stranger. It was 5.15 am and it was my birthday. The cat had woken me exactly 25 years to the very minute when I was born. Very very weird. Once it had woken me it jumped back out of the window. I looked at my bedside clock.
If the cat returns on my 50th birthday I will shit myself.     
3. I think that walking is partly about getting a sense of yourself within a location or a landscape – particularly when walking in your own neck of the woods. Is the Isle of Wight somewhere you feel connected to in a special sense? Anywhere else?  
My family have moved to a different house on the Isle of Wight from the one I grew up in. It was on the outskirts of the village, and when I was a teenager I walked my dog on the same little used path every evening. It was my favourite time of day as I got to daydream without anyone to distract me. A couple of times a year I like to revisit that same path, and it brings back exactly the same feelings and old memories. It is comforting to feel that I have almost travelled back to an earlier time.   
As for other places I visited 'Watership Down' on a walk earlier in the year. The book is very close to my heart, and it was wonderful to see all the settings that inspired Richard Adams to write it. 
4. The Cool Dudes Walking Club is great and has potential to explore lots of places – where would you like to go and what plans do you have for the next year ahead? 
My dream is to go to Japan. I'd like to explore somewhere with a completely different culture. I'd also like to do more theme-related walks - monsters, hauntings that type of thing so if anyone knows of any please let me know. My plans for next year are pretty much dependent on work as my main job is as an actor, although it is fast becoming my second job which is mildly concerning. I just need another million people to become members of the Cool Dudes Walking Club on YouTube and then I could explore the world. Japan, the Scottish Highlands and Paris would be the first stops.  
 5. Do you have any good book or film recommendations that you think people should read and watch? 
My favourite horror films are American Werewolf in London, The Thing (1982) and Alien, but I expect your readers have seen all of those. In terms of TV series, the best I've seen in recent years is the German masterpiece 'Dark', although you need a be a genius to follow it at times. Another TV gem everyone should watch is 'The Box of Delights' the children's TV series from 1984. I watch it every Christmas, and it's splendiferous.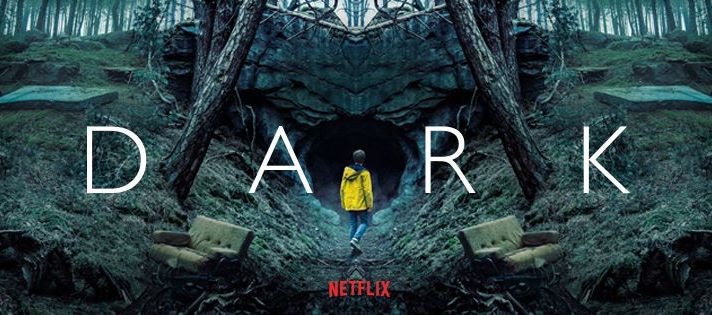 I have been making a concerted effort to read more this year, aiming for 52 books in 2022, but I've fallen way behind. I have enjoyed catching up on things I read many years ago. 'The Catcher in the Rye' deserves all its accolades and still stands atop any list of things I've read this year. Although William Goldman's 'Marathon Man' was excellent. 
My favourite book of all time is either 'The Phantom Tollbooth' or 'Watership Down', but if you want horror the master in my opinion is the great H.P. Lovecraft. 
I must also mention the greatest reference book of all time for lovers of the Occult. The Readers Digest published a book called 'Folklore, Myths and Legends of Britain' in the late 70's. It is a brilliant comprehensive guide to weird goings on in the UK. It is out of print, and second-hand copies go for around £50 on eBay, but even at that price, it's worth it. 
Discover the Cool Dudes Walking Club here: Cool Dudes Walking Club – Stay Cool 
Watch a video:  
Next blog post will be October 16th