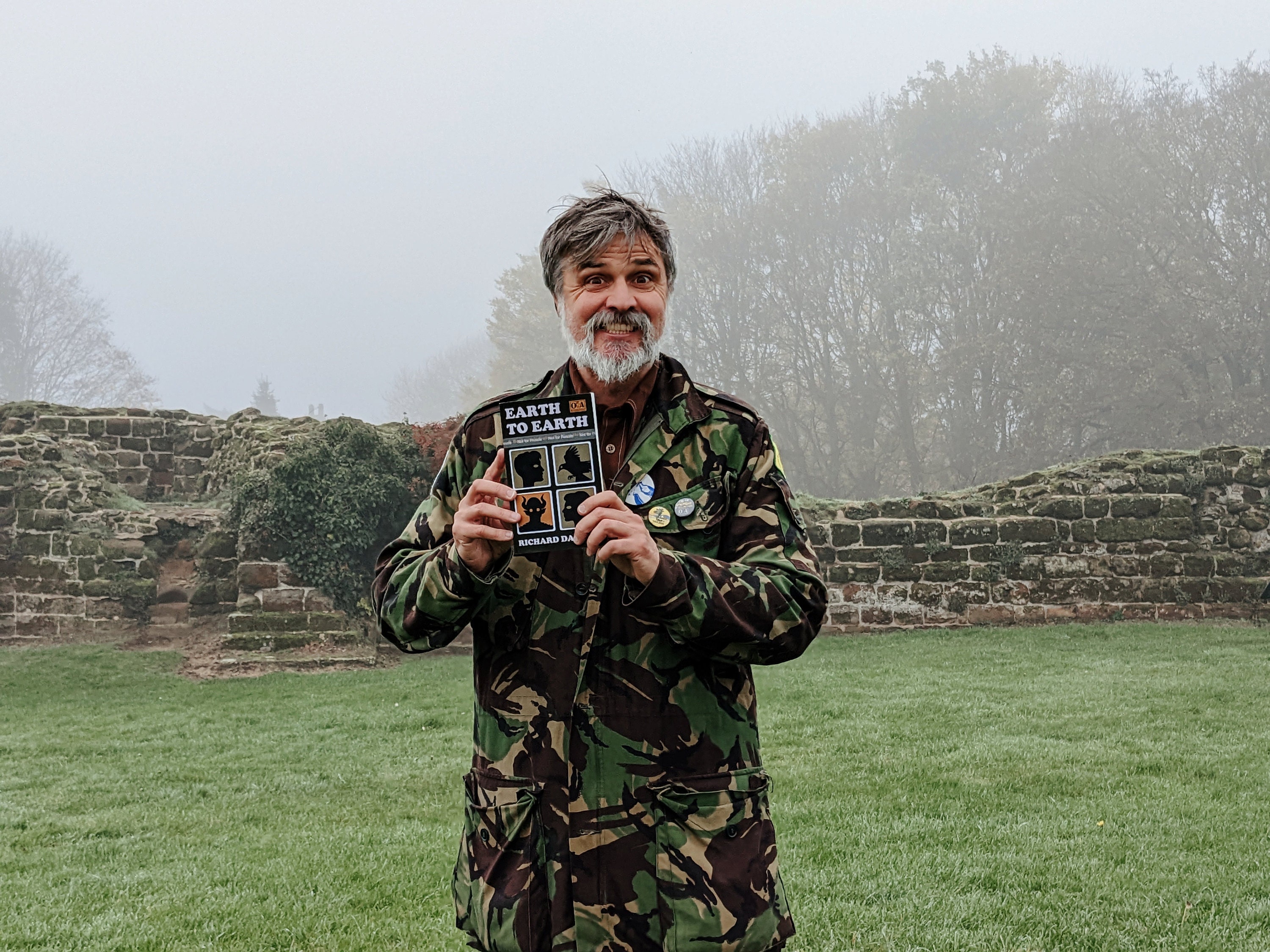 I have an exciting announcement! The first ever OA paperback is about to be released.
Earth To Earth will be out on December 2nd but is available right now for pre-order.
It tells the story of an arcane and enigmatic group known as Unwitchers. Unwitchers have appeared in several of the OA case files, most notably in the very first one, Melwerther Hall. Earth To Earth focuses on a contemporary Unwitcher by the name of Jack Baxter.
Here's the blurb:
An Unwitcher guards the veil between our world and the world of shadows, the strange and the supernatural. It has been this way for centuries.
In the small market town of Hexhorn, tucked away in the Lincolnshire Wolds, there is a grave problem – a powerful sprite is on the loose and is determined to cause chaos and have his revenge on the everyday world.
The only Unwitcher who can stop this is Jack Baxter, along with amateur paranormal blogger Becky Bowskill, and also, some help from a talking magpie.
"An Unwitcher is a shadow on a summer's day, a distant dog barking, a blind spot in the corner of your eye! Our venerable and ancient institution, the Guild of Unwitchers, have always quietly protected this world from those dark realms where only malignant energies reside. We have never sought fame or notoriety."
Do you want to learn more about the dark art of Unwitching? Now you can. For you are about to read Earth To Earth: A Beginner's Guide To Unwitching!
A story from the world of The Occultaria of Albion.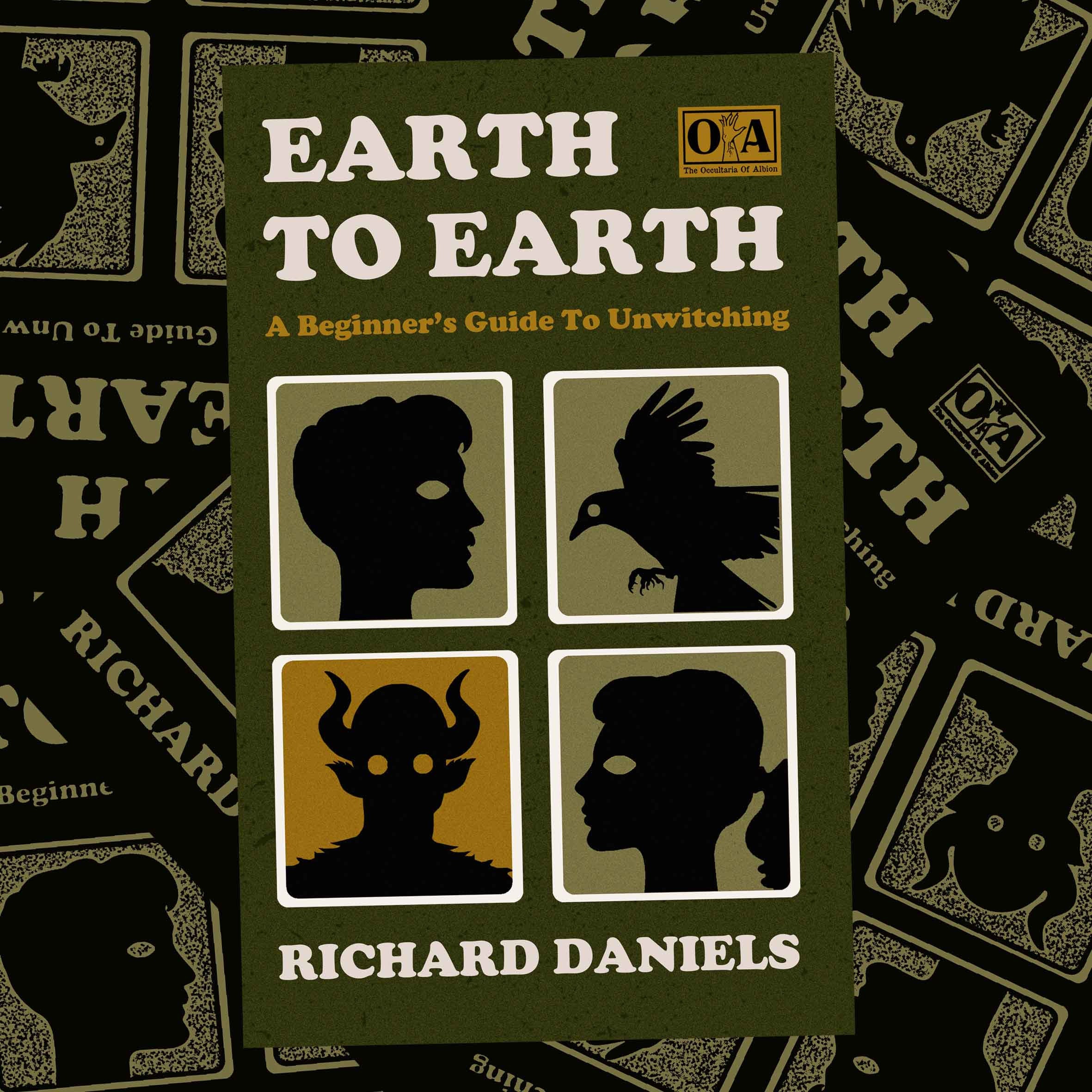 I have been working on the book since the spring, but it began life a year or two earlier. Originally, I had written it as an audio drama and had gotten to the point where I had a small cast and we had done a couple of read throughs. Then Covid struck and, along with much of life, everything came to a halt.  
I always wanted to come back to the story as I felt it was fun and interesting and expanded the OA world in a way that both people who were familiar with it, and those that weren't, would enjoy. When I did look at it again eighteen months later, time had revealed where some aspects of the plot and the dialogue needed re-working or polishing. I had also realised that it would be difficult to get it recorded as an audio drama – there was no budget and limited space and equipment to make a really top-notch recording. That was when I decided it would be better served as a novella. The story was written, all that was needed was to transpose the drama script into prose!  
It was a process which had its ups and downs but overall, adapting something I had already written in one format, into another, was a lot of fun and it was very satisfying to be able to add much more detail and description – I think that this tale of an Unwitcher doing battle with a demon has now really come to life.
And the cover! I love it and want to thank Melody Phelan-Clark for designing it. Her work in bringing all aspects of the world of OA to life is central to everything, not just this book – it could not exist without her. 
I'm delighted with Earth To Earth and thrilled to be able to release it now. Pre-orders are a really useful way of gauging interest and helping me to plan how many books to get, so please do take a look at the listing on this website and consider making an order. All sales help to keep the world of OA going!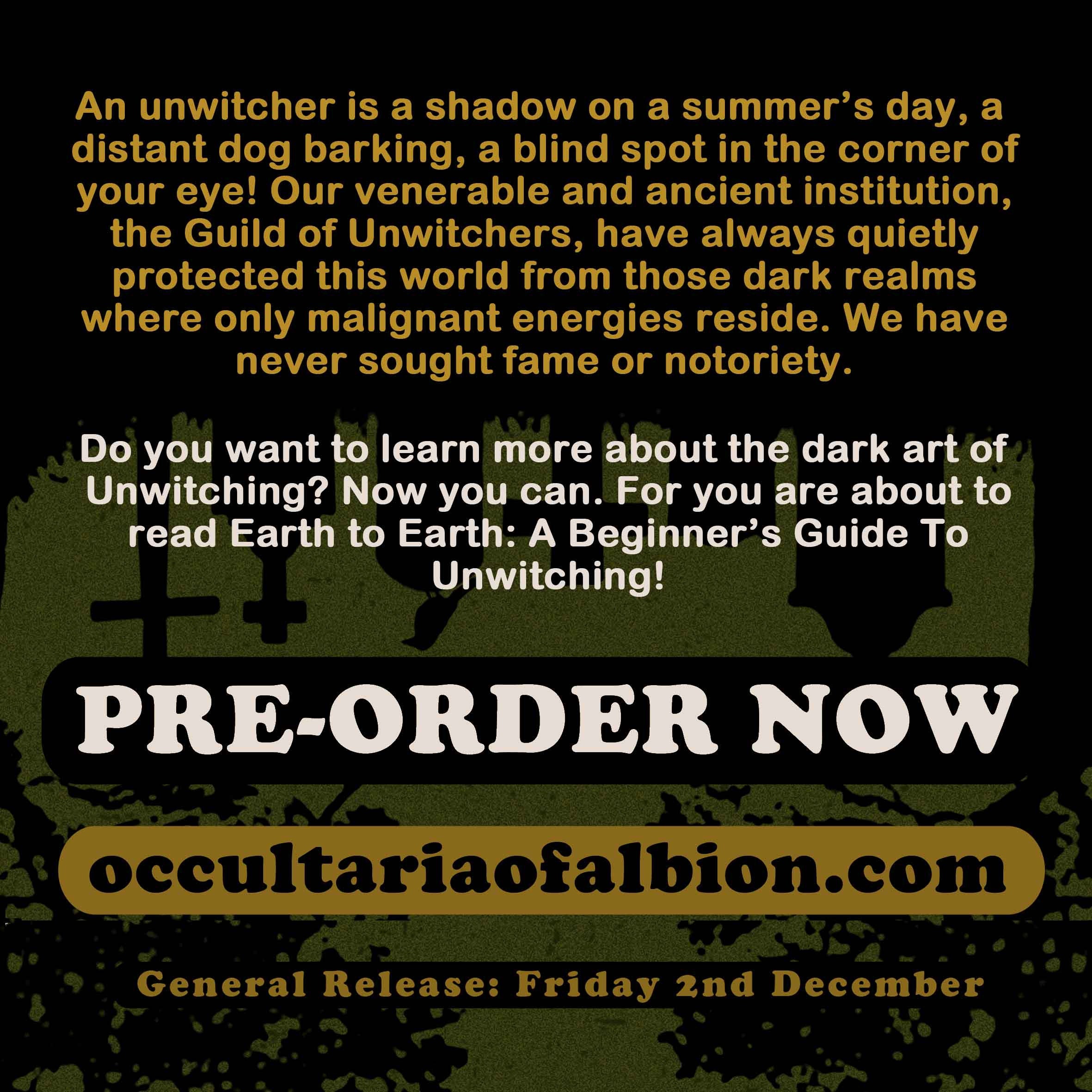 The release day is Friday December 2nd and all pre-orders will be posted out to you so that they arrive by this date. Tell all your friends, family and pets!
If you really want to help support me and my writing, then you can join the OA fan club over at https://www.patreon.com/occultaria
Joining the fan club at the Investigator tier or higher means you will receive a free copy of Earth To Earth. 
Next blog post will be  November 27th