Last year was a pretty good year for the Occultaria of Albion - it reached some new eyeballs and grew a little more, it had some really positive reviews and I put on a live performance of the Chasing the Wolves of Weird show. The live performance sold more tickets than I expected and it was a fabulous night. I had done a version of the show before for Boston Book Festival, but this time I put it on and promoted it myself with help from my partner and OA visual designer, Melody Phelan-Clark.
So lots of great stuff happened - but unfortunately, just before Christmas both Melody and I both managed to get Covid for the second time, and this version was a lot tougher on both of us! I'm happy to say that we're both pretty much back to normal now, but it has been a difficult couple of weeks. Still, we're starting 2023 with health, love and optimism and so we are incredibly fortunate.
I'm hoping to keep this blog on track and post every couple of weeks, just as I had been doing up until the start of December - so please keep checking in for updates, insights and reflections on the world of OA and beyond.
One thing I would like to let you know is that at the end of last year the first OA paperback book was released: Earth To Earth, A Beginner's Guide to Unwitching. I'm pleased to be able to say that as of today it is now also available as an ebook at Amazon. It's priced at just 99p, so if you have wanted to explore  OA this is a great way into its world of the hauntological, paranormal and supernatural.
Click the link to be transported:  Earth To Earth: A Beginner's Guide To Unwitching eBook : Daniels, Richard : Amazon.co.uk: Kindle Store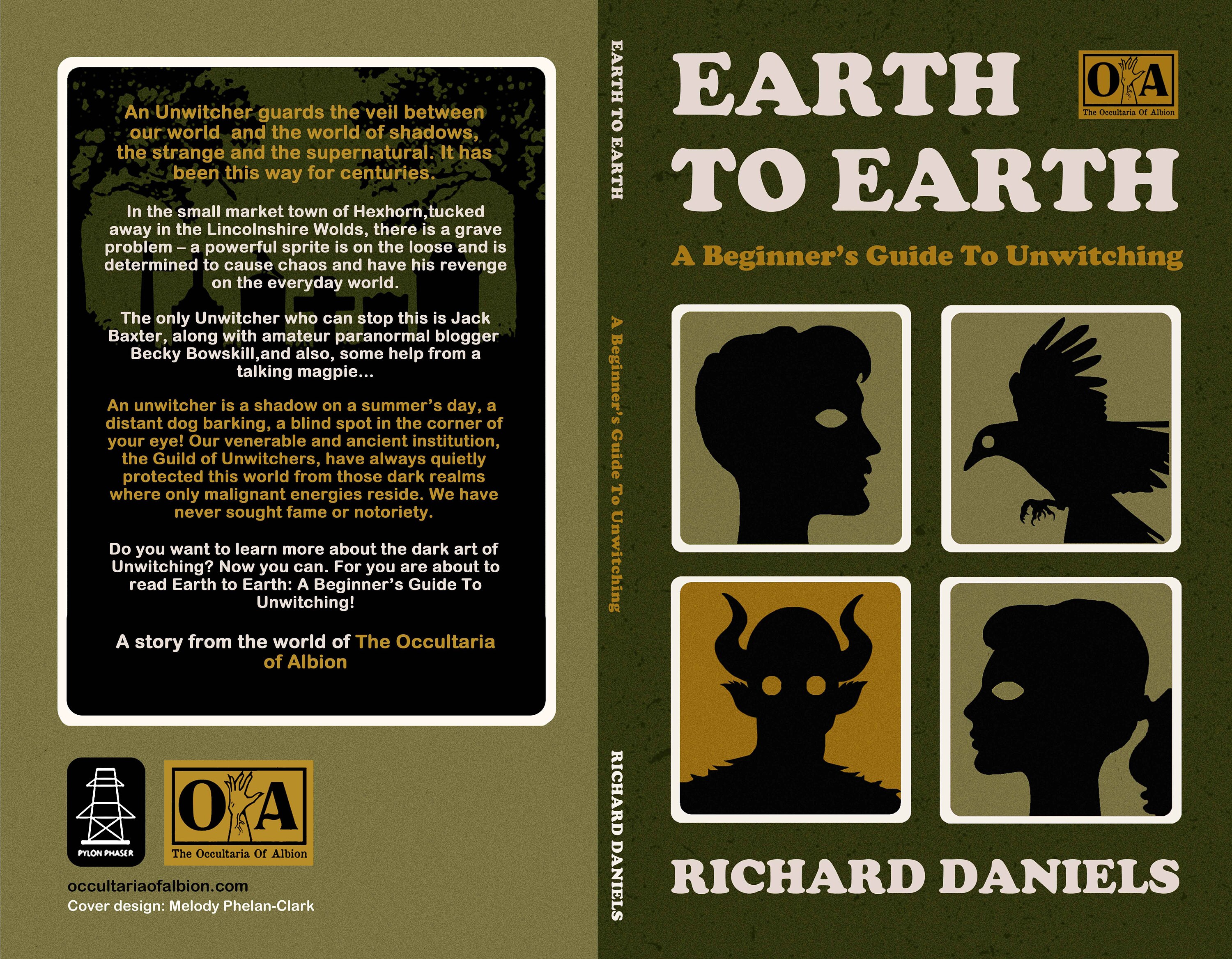 I hope you have a wonderful start to 2023. Happy New Year!
Next blog post will be: 15th January