Last Sunday myself and Melody Phelan-Clark set out for Derby. The OA-mobile was packed with zines and books and we had a plentiful supply of spearmint chews for the journey.
I was a speaker/performer at the UK Ghost Story Festival 2023 - a three day event which celebrated and explored the ghost story in all its different styles and facets. Yes - a great idea for an event and I was honoured to be a small part of it.
We got to Derby with plenty of time to spare and we were able to sit in on one of the talks taking place as part of the day's activities - An Introduction to Folk Horror, led by event organiser Alex Davis. There was lots of useful information from both Alex and the audience and an opportunity to workshop some of our own folk horror ideas.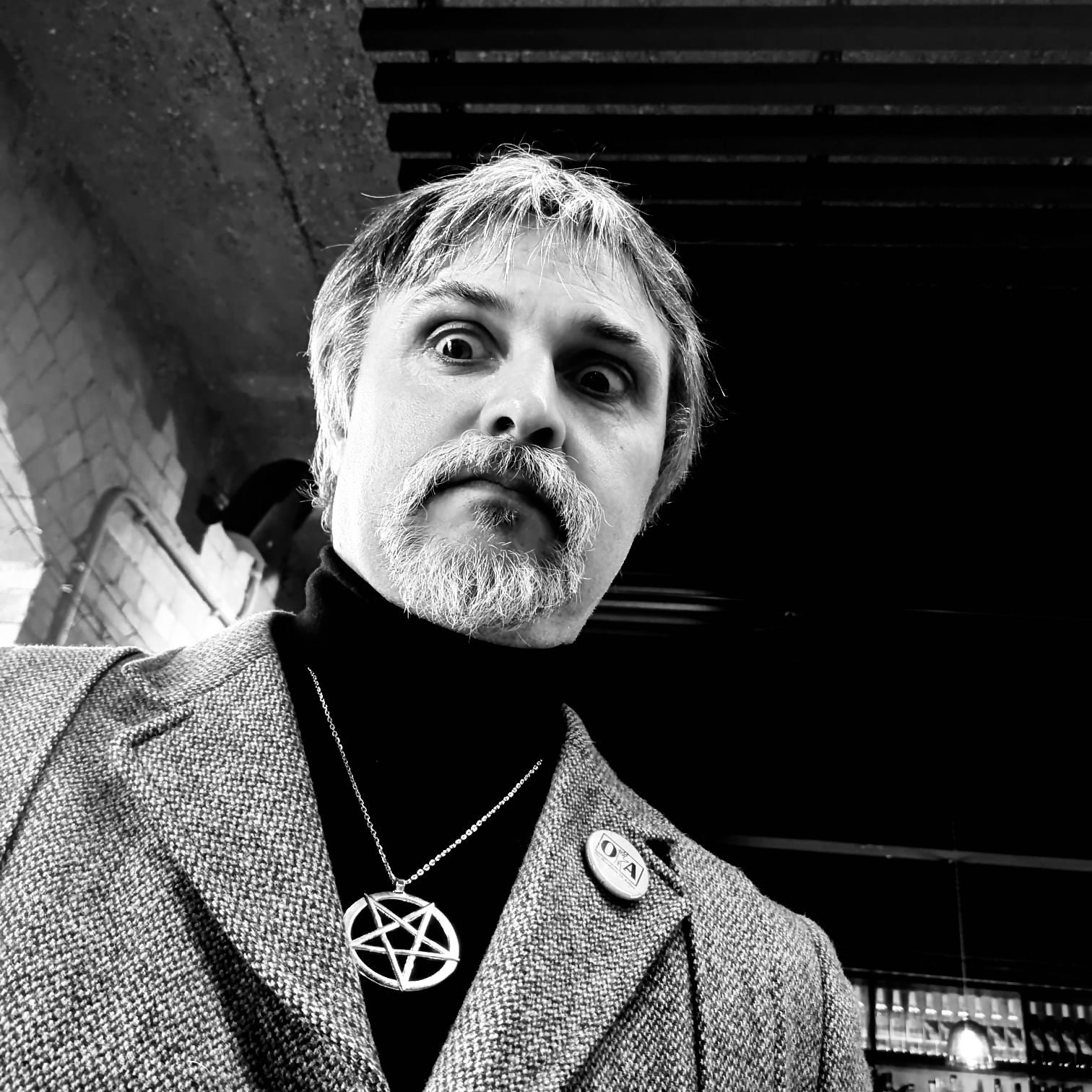 Ready to repulse and fascinate!
Usually, when I do my Occultaria of Albion talk, the sun has set, the curtains are drawn, candles lit and a blood sacrifice performed - but on this occasion I took to the stage at 1.30pm. I was the last act of the festival - the headline act! Perhaps this was because if any of the audience members became too frightened or had the forces of darkness overwhelmed anyone, it would have been much easier to complete the subsequent paperwork without spoiling the rest of the festival.
Left: Me. Right: event organiser Alex Davis
The audience was wonderful and they seemed to really enjoy my exploration of the world of the Occultaria of Albion.
This was my first event of the year and I'm hoping to do a few more before the end of 2023 - so keep tuned to my social media for all information and updates:
Instagram - @oa.richarddaniels
Twitter - @occultaria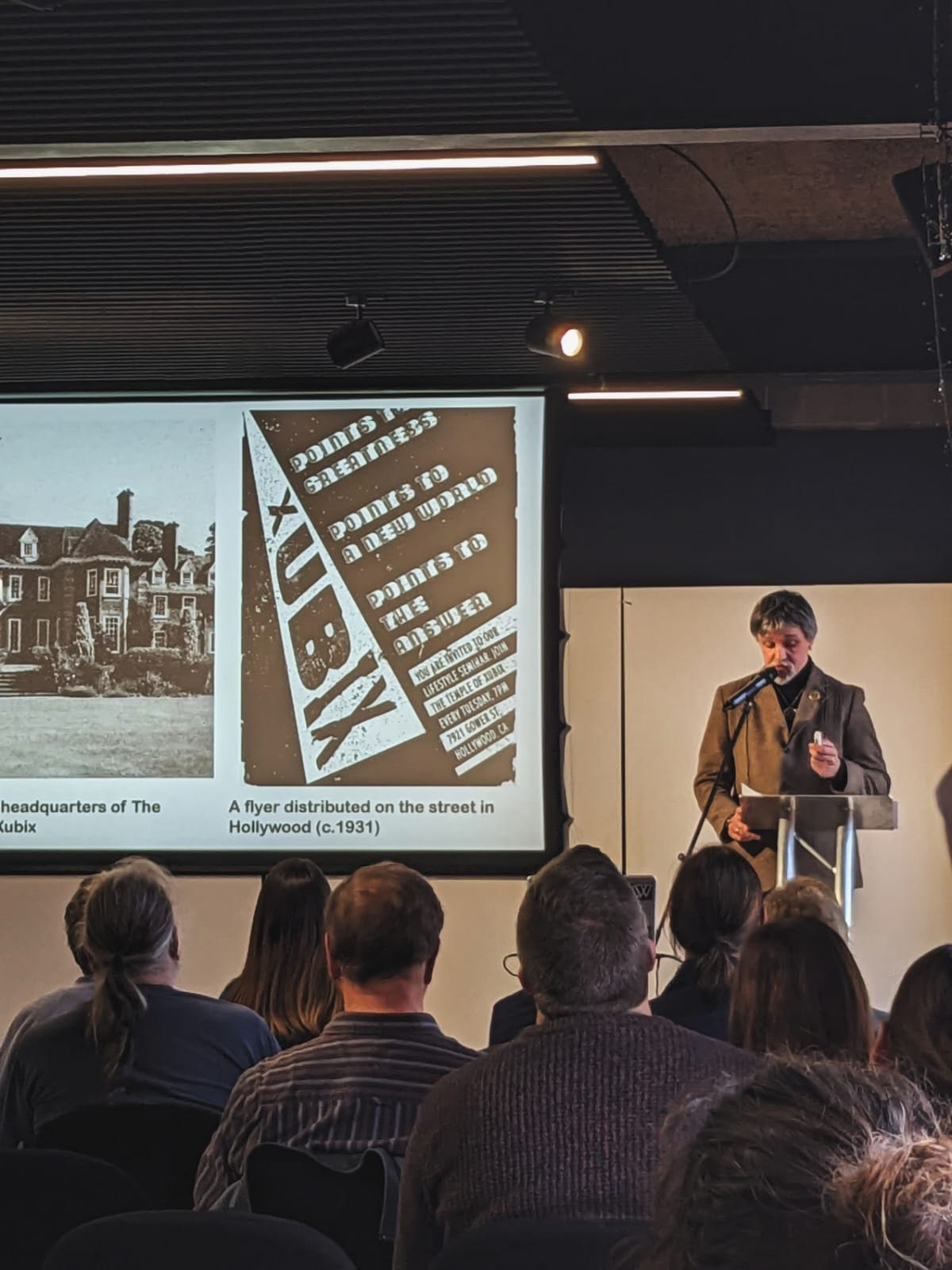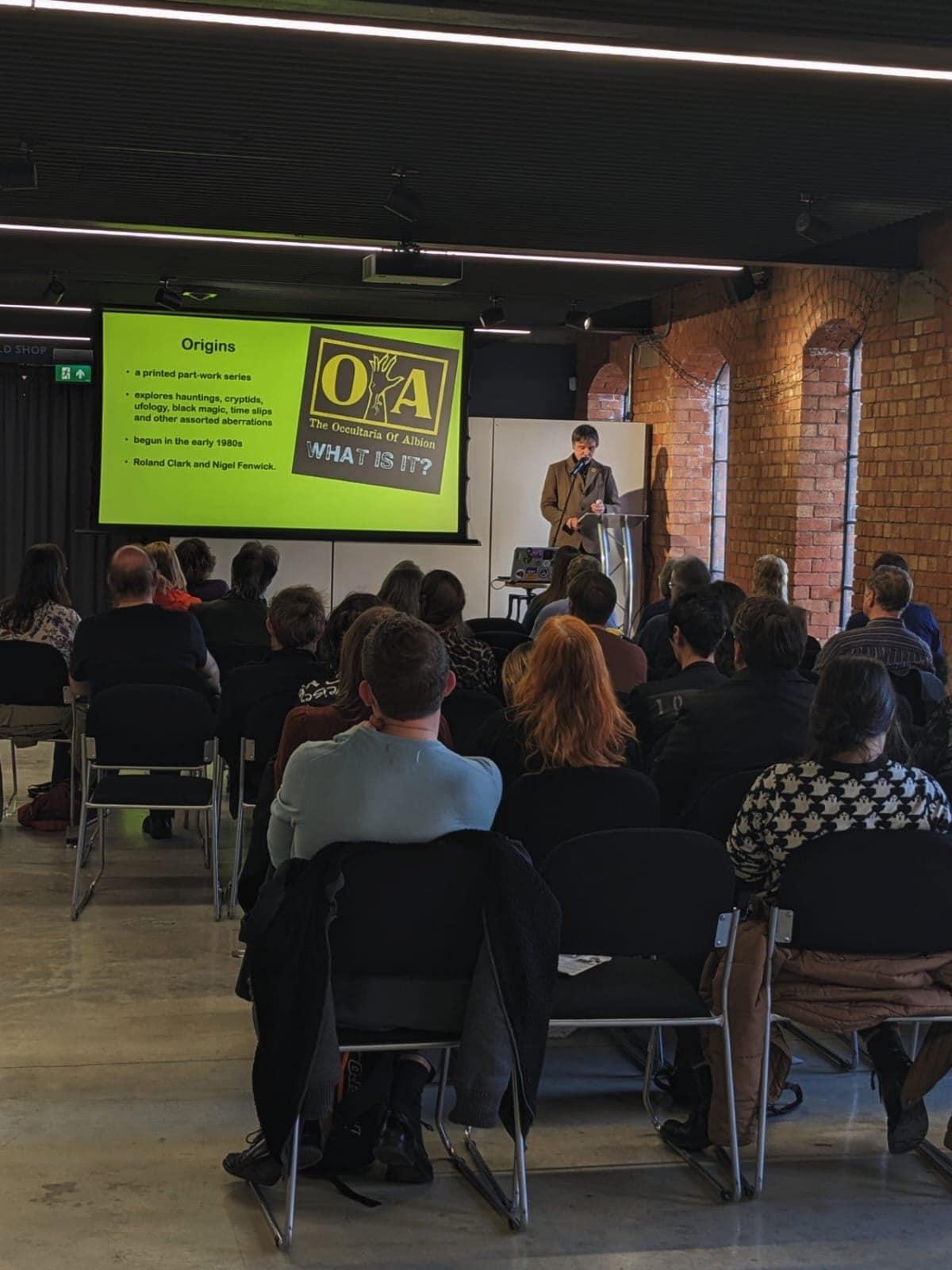 The next blog post will be on March 12th