Logo Fiasco are an online and pop-up record store specialising in leftfield, psychedelic and ambient sounds. They also stock a few zines like the excellent Weird Walk, as well as our own Occultaria of Albion - so, of course their taste is excellent!
I got in touch with Richard Stokoe, who along with his wife, Vanessa, runs the LF store. He was kind enough to answer some questions:

What's your background and what has led you to set up an online music outlet like Logo Fiasco?  
I think it's a common story to a certain extent, in that I had a non-musical day job for many years, but music has always been a passion. I've never been a musician, although I was a drummer in my teens, and in the early noughties, I began dabbling with electronic music and had lofty ambitions of creating TV & film soundtracks so enrolled on a Music For The Media course. The course was co-run by Peter Howell, who described one of my early efforts as 'tremendously exciting to listen to'. It was obvious that having a former member of the BBC Radiophonic Workshop say something like that was going to be the pinnacle of my musical career, so I gave up on that particular dream a few months later.
I've never stopped buying music on physical format but, like many people, had stopped buying vinyl in the 1990's. In the early to mid-noughties I started buying records again, as small indie labels like Twisted Nerve, Try Harder, Tchantinler & Fantastic Plastic were putting out interesting records, often in quirky packaging, and I was buying from then new online indie stores like Norman Records. At that time blogs & webzines like Dot.alt and Drowned in Sound were popping up too and were a great way to discover these new artists and smaller labels, as was MySpace, but there was always a bit of investigative work involved in following the threads. I was also writing for websites & magazines at the time, and it struck me that it would be great to amalgamate all these things and have a central hub where you could discover new music, read a bit about it, discuss it with other fans and then buy it too. It's taken a little while to try to make it happen, and there's still work to do, but that's the aim and, finally, here we are.   
How did the idea take shape and what was the process like to get things up and running? 
I'd been buying & selling vinyl & CD's for a few years & then a couple of years ago we (my wife Vanessa and I) started running a stall selling some of the second hand stock, and that went really well. We enjoyed chatting to people about their purchases and tastes and hearing old war-stories about gigs they'd been to & musicians they'd met, so we started to talk about how nice it would be to do it on a more permanent basis. Then lockdown happened but we didn't give up on the idea, although, given how businesses had suffered during the pandemic, and with the cost of renting premises in our area, we decided that an online store would be a better place to start, whilst running a pop-up shop at events as and when we could. And that's when the idea of the hub re-appeared. 
Setting up the site itself was a long process but an enjoyable one, and huge thanks to our friends Alan and Phil at Beeches IT who made it so. Thanks also to old pal's Tim, Angus, Chris and Stu who were a massive help at the testing stage, plus the likes of Colin at Castles in Space, Joel at Trapped Animal, Fraser at Werra Foxma, Graham at Proper, Kimberley at Cargo, Shaun at State 51, the list goes on and their support, advice and patience has been invaluable. And of course I'd like to thank my parents… Anyway, it was a lot of work, and continues to be so, but given the initial reaction we've had, it was worth it.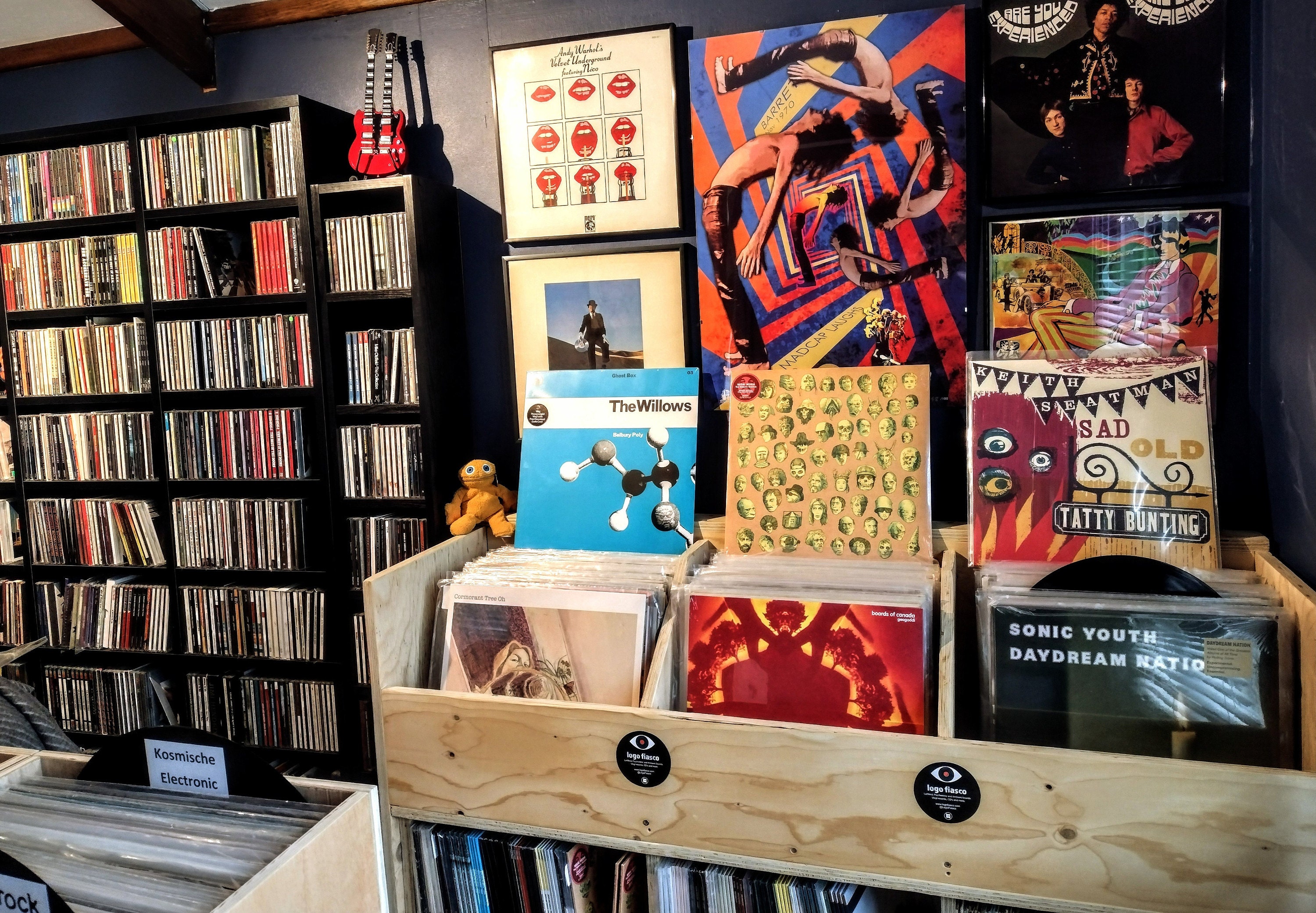 The styles you focus on are described as leftfield, psychedelic and ambient. Tell us a little about your tastes and how they have been shaped?
As with most people I suspect, my musical tastes owe a lot to the music that my family were playing when I was a toddler. Hearing Bowie & The Beatles on reel to reel would have been among my first musical experiences, and then between my parents, older brothers & cousins there was everything from Hugo Montegro, Simon & Garfunkel, The Carpenters, Jacques Loussier, Stevie Wonder, Earth Wind & Fire & Gladys Knight to Pink Floyd, T Rex, Wings, Supertramp, 10cc, Mike Oldfield, Black Sabbath & Jean-Michel Jarre, and then there was my own early contribution to the household soundtrack; The Wombles. It's all in there somewhere. What that doesn't explain is my more 'out there' tastes. Assuming that I wasn't hearing Stockhausen & United States of America whilst I was still in the womb, I'd have to say that, like many children of the 70's & 80's, I had my psyche ruffled by TV series like Doctor Who & the Tomorrow People, as well as the Public Information Films and daytime Schools & Colleges programmes of the time and absorbed those sounds. 
For a long time I was more into guitar music, first New Wave then flirtations with Heavy Metal & Prog, and then Post-punk, Goth and onto Dream Pop & Shoegaze. Although I was into the artier pop bands like Japan, New Order, Propaganda & Talk Talk, I generally wasn't so much a fan of electronic music. That started to change in the early-90's when I first heard records like Little Fluffy Clouds and Papua New Gunea, the more ambient dance music that had that otherworldly edge that's always appealed. It was exciting to see that develop; FSOL's 'Lifeforms', Orbital's 'In Sides' and the trip-hop sounds of Portishead's 'Dummy' all had a big effect. And then of course came the big one; Boards of Canada's 'Music Has the Right to Children'.  
A lot of the music on the site has that otherness, which to my mind is just psychedelia in another guise. It can't be avoided if you run a record shop but I'm not especially comfortable with filing things under specific categories or genres as it's too restrictive, which is why we describe the music we focus on as the spaces between certain styles. The music of an artist like Gwenno, for example, could be filed under pop, folk, psychedelia, electronica, progressive, and it's all of those things so doesn't fit neatly in either. 
How would you like to see LF develop over the next several months or years?   As previously mentioned, the hope is that Logo Fiasco becomes a kind of hub. We don't want the site, nor the music we sell, to just focus on our own tastes & recommendations, but want it to be more co-operative. The Leftfield, Psychedelia & Ambient Sounds tagline is just a guide, a starting point if you like, but if people are drawn to the site, then they'll likely be into the music that fits that description. There has to be a balance between stocking what people want to hear but not stocking everything, so we'll always be selective, but for visitors to the site to start recommending and, better still, start discussions about their tastes and suggestions is important.  
Some form of physical outlet is always in our thinking, and there are one or two possibilities that we're hoping might make that possible soon, we'll see. In the meantime we'll keep doing the pop-up events, we could even open up the 'HQ' now & then to let people browse the racks, that would be great. Taking LF on the road in the 'mystery machine' has also occurred to us. Lots of ideas other than that – a podcast with guest DJ's, a sampler CD, some form of subscription club, zine etc. etc.
Part of your website includes a blog known as Reverberations. How does that fit in and are you open to contributions of articles?
The blog is a big part of the site, and integral to that idea of having the shop as a community hub for fans of the music we sell, like the virtual equivalent of a specialist, bricks & mortar record shop. Without question we don't just welcome ideas and contributions but need them in order to progress & become that hub. The site will never be the cyber equivalent of the moody, obnoxious & dismissive record shop owner who tries to tell people what they should be buying, so having more than just a select few people contributing articles & ideas would be ideal. There is always an initial burst of energy and enthusiasm with any creative or business endeavour, so for the site to survive that, input from others is crucial.
What juicy morsels do you currently have on your racks that everyone should be getting?
Now then, having just said that I don't want to tell people what they should be buying, where to start? Everything, of course! But if I am to be pinned down, then for anyone who's into the darker side of acid folk I can't recommend Cormorant Tree Oh's 'Swoontide' highly enough, a modern take on the music of bands like Comus and Trees.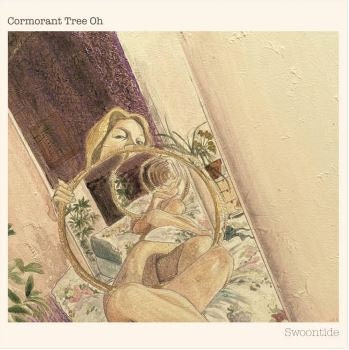 Keith Seatman's 'Sad Old Tatty Bunting' is an excellent album of contemporary psychedelia. Fans of ambient electronica should treat themselves to anything on the Castles in Space label, and for those with a penchant for hauntological sounds, the Ghost Box reissues series is in full swing, plus there's the new album from Gilroy Mere, 'Gilden Gate', just out on Clay Pipe Music. Then for those who like their music a little more eclectic and frenetic, go for any one of the Regal Worm LP's. In fact, why not treat yourselves and buy them all!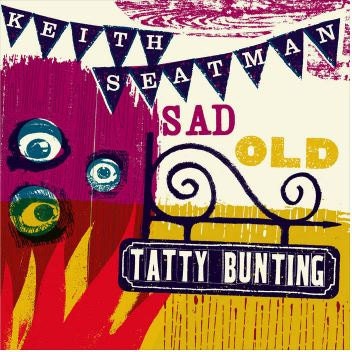 Do you have any other recommendations of your own for anything you've watched or listened to recently?
There are some great podcasts out there that veer toward the hauntological, including the 'Sense of Place podcast' (one episode of which features a certain Richard Daniels) and Bob Fischer's 'Haunted Generation', plus Shindig's Soho radio podcast is a good place to hear new & undiscovered music. Two essential music programmes on mainstream radio are Elizabeth Alker's 'Unclassified' (BBC Radio 3) and Stuart Maconie's 'Freakzone' (BBC 6 Music). 
As far as TV viewing goes, 'The Last of Us' & 'Lockwood & Co' have kept us entertained recently, and for a thorough examination of the folk-horror movement of the last 50 years, 'Woodlands Dark and Days Bewitched' from Severin Films is a must-see. 
For reading, there are some excellent zines on offer; I would highly recommend Weird Walk (folklore, psychogeography, music & rambling), Speakeasy (90's music) and Moonbuilding, the latter of which is published by Castles in Space but focuses on electronic music produced by the best indie labels of the moment, with a free sampler CD with every issue.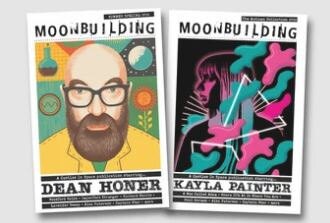 I like a good music biography and I've just finished reading 'White Bicycles' by Joe Boyd and Vashti Bunyan's 'Just Another Life to Live', both of which offer a fascinating insight into the Swinging London of the 60's and the fallout from the psychedelic era. Plus, do investigate 'Playing The Bass With Three Left Hands' by ex-Spacemen 3 & Spiritualized member Will Caruthers if the 80's & 90's are of more interest. For anyone with an interest in the folklore of these Islands, Carolyne Larrington's 'The Land of The Green Man' is definitely worth a read, and for fiction of a Fortean & occultish hue, then look no further than 'Earth to Earth' by the aforementioned Mr Daniels.
Step inside Logo Fiasco:  logo fiasco – Leftfield, Psychedelic and Ambient Sounds 
The next blog post will be April 9th